Science and Research on a High Level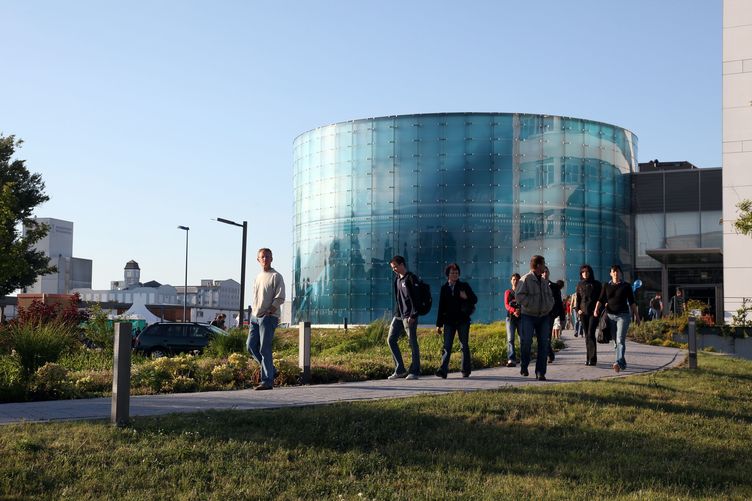 Magdeburg, the City of Otto, has made a name for itself as a city of science and research. Students appreciate the city's easy accessibility and clear structures and its institutes and universities work in close cooperation.

What defines Magdeburg as a university location?
In comparison with other locations, Magdeburg is not a traditional university city. Since 1990, however, a development has taken place and enabled our city to establish itself as an important and successful location for science and research. Our universities are still young and have a dynamic approach that makes studying in our city an extremely pleasant experience. This fact is underlined by the high number of international students in Magdeburg. Students from outside of Germany make up 18 percent of the overall student population at the Otto von Guericke University (OvGU) alone, thus putting us above the German average.


How does the City Council work in cooperation with Magdeburg's scientific and research institutions?
As a centre of science and research, the city advances and promotes development in this area. Our cooperation with Magdeburg's scientific and research institutions is based on working structures that enable us to react in a quick and uncomplicated manner. The City Council, universities and scientific and research institutions meet on a regular basis and have successfully worked together to establish events such as the Long Night of Science, which enables Magdeburg residents and their guests to experience the work of the city's research centres and institutions up close and in person.

Why are science and research essential factors for Magdeburg as a location?
Universities and scientific and research institutions are major employers for qualified members of staff. This also has an impact on the demographics of the city. Scientists and researchers with international reputations who carry out their work in Magdeburg are important to the city and also help to attract significant visitors. Facilities such as the Leibniz Institute, at which half of the qualified scientists come from countries outside of Germany, therefore boast international structures and networks. This is extremely beneficial for both the field of science and research and general life in the city. Alongside their high level of significance for the employment market, universities and scientific and research institutions are also an important factor for the regional economy thanks to their cooperation and partnerships with local companies, the technology transfer network and start-ups founded by graduates.

Is there such a thing as a scientific trend in Magdeburg?
The main strengths of Magdeburg as a centre of science can be found in the willingness to cooperate of the various institutions based in the city. This particularly applies to the field of medical engineering, in which technical and medical institutions and centres work in very close cooperation. Interdisciplinary partnerships between different organisations can also be found in connection with other key areas of research such as immunology, dynamic systems, mobility and neuroscience.