General information
Welcome to Magdeburg
The legal framework for the stay of foreigners on the territory of the Federal Republic of Germany is very complex, and requires a differentiated assessment of the purpose of stay. We would like to assist you in completing any formalities, and here we have compiled some useful information for you.
Information about the Foreigners Authority
x
Related Links
Foreigners' Authority – Related Links
... please follow the links below to find more information on universities and scientific research institutes
... please find further information on entry and stay in Germany here:
x
Online appointment scheduler
Online appointment scheduler
Simply select the appropriate authority or office, the purpose of your appointment, and your desired date and time.
x
Citizens Offices - Service, Adresses and Opening hours
Citizens Offices - Service, Adresses and Opening hours
Fotograf Sam Rey
Services
De-registration of place of residence
Authentication of transcripts, photocopies and duplicates of documents, signature authentication
Change of vehicle owner's details (change of name and address details)
Change of vehicle details
Request for exemption from identification obligation
Information from the business activity register and from the central register of trade and industrial offences (Gewerberegister, Gewerbezentralregister)
Vehicle de-registration
Request of exemption from the broadcasting contribution fee (Rundfunkbeitrag)
Change of details on vehicle registration documents upon change of residence within Magdeburg
Activation or blocking of an electronic ID card
Replacement of registration seals and inspection stickers
Issue of replacement dog tax tags (Ersatzhundesteuermarke)
Application for a European certificate of good conduct (Europäisches Führungszeugnis)
Issue of emission sticker
Application for a certificate of good conduct or an extended certificate of good conduct
Dog registration, de-registration and registration of change of ownership
Application for a children's passport (Kinderreisepass) or change of details on a children's passport, e.g. change of address
Vehicle registration
Temporary number plates
Request of information from the register of residents
Application for an ID card or a passport, and change of details
Report loss or theft of an ID card or a passport
Report recovery of ID card or passport
Broadcasting contribution fee (GEZ): deregistration, registration and notification of change of details
Seasonal number plates
life certificate (steuerliche Lebensbescheinigung)
Change of place of residence
Transfer vehicle ownership within and outside the registration district of the vehicle
Transfer vehicle (without change of ownership) to a new registration district (transfer of place of residence to Magdeburg)
Replace number plates with vehicle registration plates of the European Union
Report loss of vehicle registration certificate, part I of the registration certificate (former registration document, Fahrzeugschein) and part II of the registration certificate (former vehicle title, Fahrzeugbrief)
Report lost number plates
Report loss of documents
Re-registration of a previously de-registered vehicle
Re-registration of a stolen and recovered vehicle
Registration of place of residence
Personalised number plates
Registration of vehicles/trailers previously registered in another EU Member State or in a non-EU Member State
Number plates for historic vehicles (Oldtimerkennzeichen, H-Kennzeichen)
Registration of your secondary place of residence
Addresses
Opening hours
Monday
8 am - 15 pm
Tuesday
9 am - 18 pm
Wednesday
12 pm - 15 pm
Thursday
9 am - 18 pm
Friday
8 am - 12 pm

Saturday
(Only Citizens Offices Mitte)

8 am - 12 pm
x
study at the university and receive money
Information to study at the university and receive money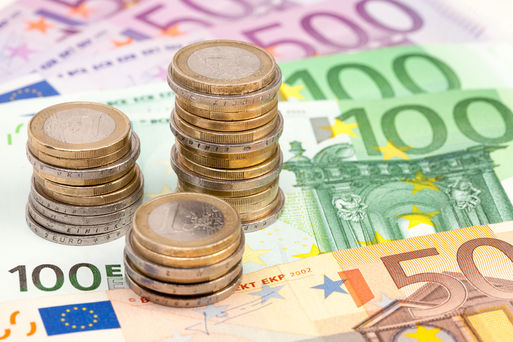 © eyetronic - Fotolia
Information to study at the university and receive money
Adress for study at the university and receive money
C4SS - Unterstützungsleistungen für Magdeburger Studenten
Frau Strassner
Bei der Hauptwache 4
39104 Magdeburg

x