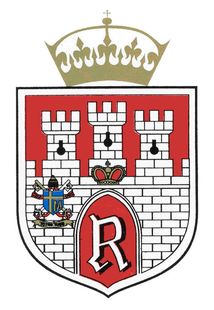 850 years old Radom is one of the oldest cities of Masovia, and it adopted the Magdeburg Law in 1384. The city is located in the Lowland of Masovia at the river Mleczna 100 km (62.14 mi) south of Warszawa. Magdeburg and Radom are 662 km (411.35 mi) apart.
Radom has a population of 225,000 and 30,000 students are enrolled at universities. The city houses several museums, galleries, a theater and many cultural centers. Radom annually organises the Radom Air Show. Some of the historical sights of the city are: the Wenceslaus church from the 13th century, the late medieval Johannes Church, the Bernadine monastery from the 15th century as well as the baroque Trinity Church. Another highlight is the open air museum of the city which shows buildings and traditional farming tools from the 18th and 19th century.
There have been regular contacts between the Bau-Bildungs-Zentrum Magdeburg (education centre offering apprenticeships in the field of construction) and the Baugymnasium Radom (secondary school specialised in construction). Both institutions have been actively organising youth exchange for decades. Already in 2006, the Freundeskreis Magdeburg (association promoting the town twinning between Magdeburg and Poland) was established. The Chamber of Commerce and Industry being considered another motor of the town twinning is committed beyond the economic aspect of the partnership. The partnership has been in place since the 8th of June, 2008.