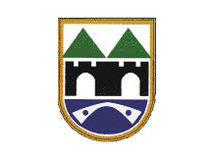 The settlement was first mentioned in writing in 1238. A touristic highlight is the renovated historical part of the orientally influenced city. The Jazz Festival, The Film Festival and the Sarajevo Winter Festival ("Sarajevska Zima") are held annually.
Sarajevo is internationally well-known due to three events: the assassination of Archduke Franz Ferdinand of Austria and his wife Sophie at the 28th of July, 1914 that sparked the outbreak of the First World War. In 1984, the XIV Olympic Winter Games were held in Sarajevo.
After ethnic tensions emerged during the Bosnian War between 1992 and 1995, the city was besieged by former Serbian troops for 1425 days. This was the longest military siege of a city in the 20th century.
After the years of the war in former Yugoslavia, Saxony Anhalt's capital Magdeburg has provided help in various ways to reconstruct the city of Sarajevo. Today, the exchange between the cities is focused on the area of culture.
The partnership has been in place since the 29th of September, 1977.
Video zu Sarajevo