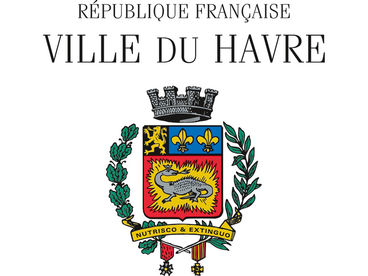 Since 2009, Magdeburg and Le Havre have been maintaining friendly relations and official contacts. Attracted by the extraordinary atmosphere of light in the city, several impressionist artists decided to stay in Le Havre in the 19th century. Famous paintings, such as "Sunrise" by Claude Monet from 1872 were created at the port or beach. The Musée d'art moderne André Malraux provides a comprehensive insight into this artistic creative period.
With its 177,000 inhabitants, Le Havre is one of the biggest cities of the Normandy. Directly located at the English Channel and mouth of the Seine, Le Havre serves as Seaside resort and economic hub at the same time. The city is home to the second biggest seaport in France and handles 60% of French imports and exports from cargo boats into containers. The port also has a marina with 1,050 berths, and in recent years, the city has become an integral part of many cruises' itineraries.
After massive war destructions of the city in September 1944, the city centre of Le Havre was redesigned by the urban planner Auguste Perret. From 1945 to 1954, the city centre was rebuilt in a classical design according to social reform architecture. This unique modern city centre has been a UNESCO World Heritage Site since July 2005.