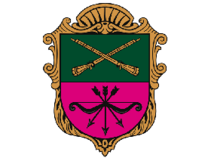 Zaporizhia is the Ukrainian name of the city, Zaporozhye the Russian name (formerlyUkrainian Oleksandrivsk, Russian Aleksandrovsk). The city is located in south-eastern Ukraine, roughly 70 km (43.5 mi) south of the city Dnipropetrovsk at the river Dnieper River (Ukrainian name Dnipro). It is the capital of the Oblast (administrative unit) Zaporizhia and is inhabited by approximately 70% Ukrainians and 25% ethnic Russians. The mother tongue of half of the population is Russian. The total area of the city is approx. 334 km² (207.5 mi²) and it has a population of 800,000. In terms of administration, Zaporozhye is structured in seven Raions (Zhovtnevyi Raion, Zavodskyi Raion, Komunarskyi Raion, Leninskyi Raion,Ordzhonikidzevskyi Raion, Khortytskyi Raion, Shevchenkivskyi Raion) and a city-like settlement.
The city is the industrial and cultural centre of the region and hosts universities, theatres and museums. That could provide opportunities for possible cooperation projects in the field of culture and science.
The island Khortytsia located in the Dnieper River is a natural and historical monument and popular resort for the inhabitants of Zaporizhia. On the island, you can find a museum about the history of the Cossacks that originated from there. Furthermore, the famous Theatre of Horse Riding shows artists tricks in traditional costumes.
Magdeburg and Zaporozhye are 1,662 km (1,033 mi) apart. Thanks to the close relations between the Chamber of Industry and Commerce of Magdeburg and Zaporozhye, a joint declaration of cooperation was signed on the 4th of July, 2005 as well as an agreement of
both mayors on the 26th of April, 2007. The official partnership has been in place since the 29th of May, 2008.