The region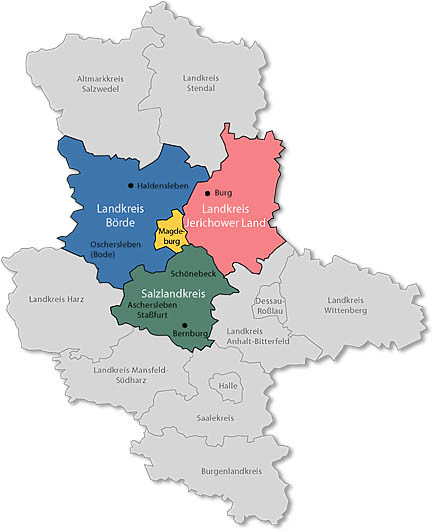 3 districts and the capital city Magdeburg share the same location advantages. The entire region has become a cradle of innovative production and service facilities with a high potential to tap the science and research capacities and transform their impulses into practical reality.

In addition, the region is currently undertaking a series of construction projects that will turn it into the most important traffic junction, logistics centre and distribution hub of the new German Laender. In the Regional Conference Magdeburg, established to promote co-operation and networking, the four districts and Magdeburg come together to ensure that the positive development of the region will continue.
Many different opportunities are emerging to tap the potential of markets, suppliers and sales where the regional structure is complemented by a vast network of interrelated ties. Industrial zones can be found all over the region where well-developed sites and highly equipped buildings are available at attractive conditions for companies across all industries and meeting all business objectives.