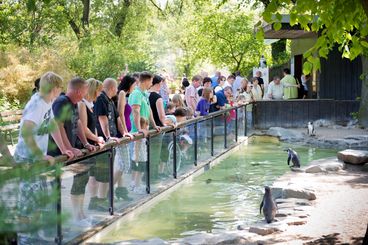 For the subsequent immigration of same-sex partners, the regulations to join a German national, respectively the regulations to join a foreign national apply.
A residence permit for foreign family members is granted only for the purpose of establishing or preserving family life pursuant to Sections 27 to 36 of the Residence Act (AufenthG).
Prior to their entry into German territory, family members should apply for a family reunification visa at the German diplomatic mission in their home country.
The authorities responsible for assessing the application are the German diplomatic mission abroad and the competent foreigners' authority. The responsibility to grant or refuse a visa lies with the German diplomatic missions abroad.
After obtaining the family reunification visa and entering the territory of the Federal Republic of Germany, family members are required to register at the Citizens' Office and at the Foreigners' Authority in order to obtain a residence permit.
The residence permit for family reunification is a temporary right of residence. However, after a certain period of time and under certain conditions, family members may be granted a settlement permit.