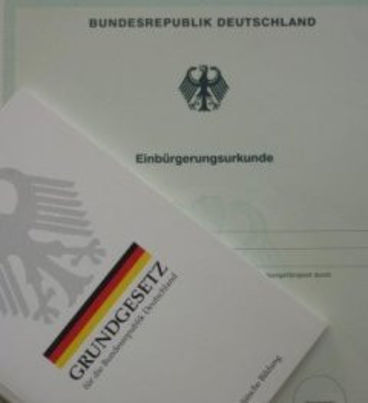 In order to obtain a German passport, foreign nationals can apply to be naturalized, and thus acquire the right to participate in political and public life.
General information
Naturalisation confers numerous advantages. It offers you the right to free occupational choice, the right to vote, and the right to stand for election; you will enjoy special protection from expulsion and extradition, and access to consular protection at every German diplomatic mission abroad.
Persons who have attained the age of 16 may apply for naturalisation on their own behalf. Applications must be submitted in writing. You will find application forms at the naturalisation authority (Einbürgerungsbehörde). If you are a lawful resident of Magdeburg, your competent authority for naturalisation is the Foreigners' Authority.
The Foreigners' Authority will gladly advice you on the individual options available to obtain naturalisation. In order to avoid unnecessary waiting times, please use our Online appointment scheduler.
Required documents
On your first appointment you must present a valid identification document (passport, travel document or similar).
In individual cases, you may be required to provide additional documents to support your application. On your first appointment you will be given detailed advice and information on what documents you need to submit in order to prove your eligibility for naturalisation.
Fees
The fee charged for naturalisation application amounts to €25. The fee is reduced to €51.00 for the co-naturalisation of minor children who do not earn their own income.
Further important information